Welcome to Activeworlds.
If you're reading this page, it's a fair bet that you've just installed Activeworlds, and are wondering what it's all about.
Congratulations. You've just stepped into the sandbox.
In its simplest form, that's what Activeworlds is, its a collaborative virtual sandbox, and it happens to be one of the oldest in the world, over 20 years old and containing the creations of hundreds of thousands of players spread throughout hundreds of different worlds covering an unimaginably large area.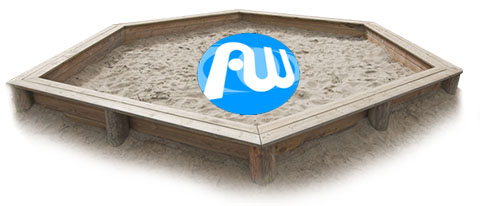 Everything you will see around you has been built by other players, mostly out of a large collection of pre-made 3D objects called "models".
If you've played Minecraft then models are like blocks, except in most worlds there are an unlimited supply and there are thousands of variations.
What people make out of the models is completely up to them, some people use them to create art, some use them to create interactive virtual games, some enjoy putting them together with other players, and some just wander around other people's creations and chat.
You've entered the Activeworlds sandbox, and all the options are available to you.
But first, it would probably help if you knew how to use the platform...